We recently attended the Decorex International fair at its stunning new location in to Perk's Field and the Orangery, Kensington Palace. With wide array of furniture, carpets, flooring, lighting, and bathrooms alongside fabrics and wallpapers, there was certainly a lot of interesting design to admire.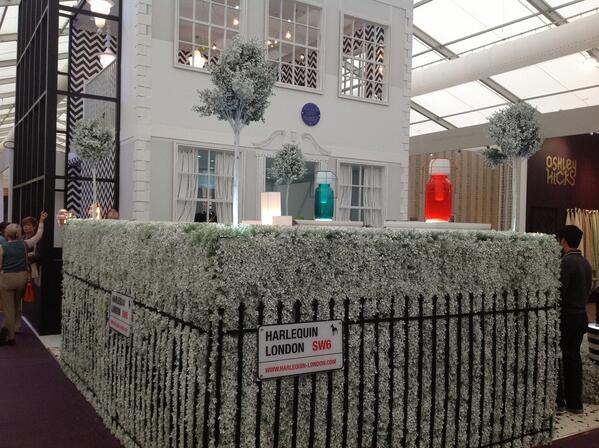 The winner of the Decorex 'Best Stand of Show' award went to deserved winners Harlequin London, whose stand compromised of a 2 storey fabricated miniature home complete with garden hedge and street sign. We had to agree the stand was very impressive & incredibly beautiful, and we love their tableware products even more so!
Another stand we were very impressed by was Hyde House with their impressive new exclusive collection. The wood and fabric screens were absolutely stunning and quality of craftsmanship second to non.
And our award for the craziest and most theatrical stand would have to go to And So To Bed and their Arabian nights theme, complete with lipstick wearing camel…..